History
In 1988 the «Swiss Association for Laparoscopic and Thoracoscopic Surgery» (SALTS, or SALTC in German and ASCLT in French) was founded in Aarberg/BE by O. Braendli, U. Gasser, Ch. Klaiber, H. Leepin, R. Liechti, and H. B. Ris. It was the time of the pioneers in laparoscopy and the association played a major role in promoting the technique by organizing several conferences, workshops and courses and even by editing guidelines.
It gained notoriety by the creation and subsequent analysis of a prospective high quality Swiss registry starting in 1990 that included all laparoscopic cholecystectomies and thoracoscopic interventions. The collected data allowed for more than 25 publications, many of which in high impact journals.
In 2019, after more than 30-years of existence, following in depth reflections and numerous discussions, the executive board of the SALTS decided to revitalize the association by redefining its primary goals and reactivate its role in MIS in Switzerland, no longer as an expert club but as a collaborative platform for training and research.
SALTS/SALTC/ASCLT has been renamed to Swiss-MIS. The executive board was enlarged to 12 members and refreshed. A new logo and corporate identity was created and a new homepage has been built.
Swiss-MIS hosted on February 27-28, 2020 for the first time under this name, the «Dreiländertreffen in mini-invasive Chirurgie», a tripartite meeting organized annually and in turn by the national MIS society of one of the 3 German speaking countries. In a spirit of reinforcing the participation of the Swiss French, the meeting was held in Geneva, in English, together with the Association Suisse Romande de Chirurgie Coelioscopique (ASRCC) and the French MIS association (Société Française de Chirurgie Endoscopique, SFCE) as invited guest. Held just in time before the outbreak of the Covid crisis, it was a very successful meeting with over 180 participants and many high level international speakers.

We keep on with our educational activities, the well known hands-on Masterclasses and other courses, and we hope you will join us in an effort to diffuse MIS as much as possible in Switzerland!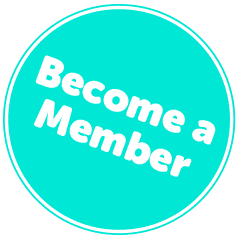 Yours sincerely

Prof. Dr. med. Dimitri Christoforidis
President of Swiss-MIS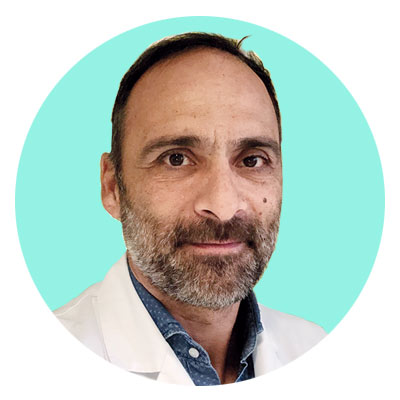 Presidents of the SALTS
---
D. Christoforidis (2019 -)
M. Adamina (2017 – 2019)
D. De Lorenzi (2015 – 2017)
G. Beldi (2013 – 2015)
D. Hahnloser (2011 – 2013)
A. Scheiwiller (2009 – 2011)
Th. Kocher (2007 – 2009)
M. Schäfer (2005 – 2007)
L. Krähenbühl (2002 – 2005)
H. Wehrli (2000 – 2002)
R. Schlumpf (1998 – 2000)
E. Frei (1996 – 1998)
Ch. Klaiber (1988 – 1996)
Honorary Members
---
Ehrenmitglied Andreas Anklin
Prof. Peter Buchmann
Prof. h.c K. Semm
Prof. J. Perissat
Prof. Ph. Mouret
Prof. Sir A. Cuschieri
Prof. Dr. F. Götz
Dr. Ch. Klaiber
PD Dr. Frei Edgar
Executive Board
---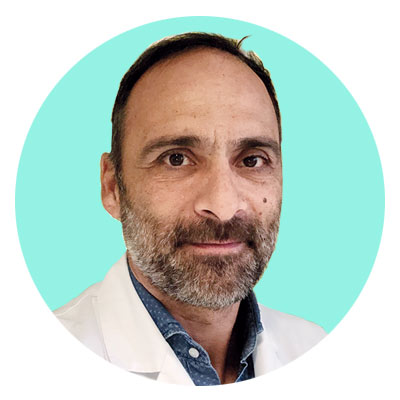 President & Education and Training:
Prof. Dr. med. Dimitri Christoforidis
Chirurgia viscerale
Ospedale regionale di Lugano
Via Tesserete 46
6900 Lugano
T +41 91 811 67 33
mail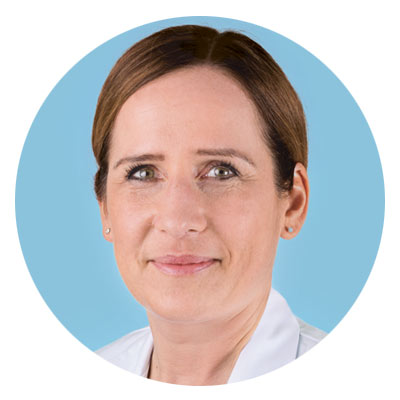 Secretary:
PD Dr. med. Heidi Misteli
Chirurgie
Spital Uster
Brunnenstrasse 42
8610 Uster
T +41 44 911 14 35
mail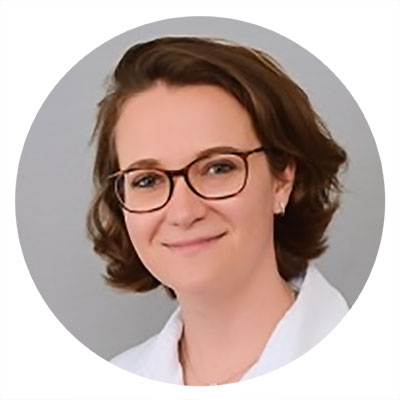 Board Member:
Dre Vaihere Delaune
Department of Surgery
HUG
4 rue Gabrielle-Perret-Gentil
CH-1211 Genève 14
T +41 (0)22 372 77 03
mail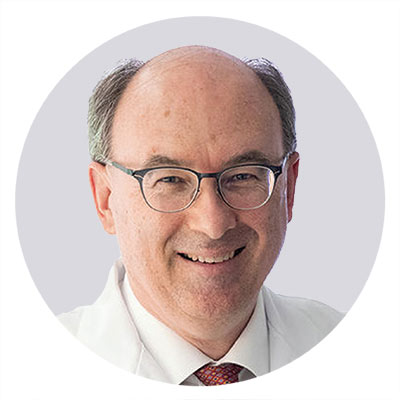 Board Member:
Prof. Dr. med. Ulrich A. Dietz
Chirurgie
Kantonsspital Olten
Baslerstrasse 150
4600 Olten
T +41 62 311 43 31
mail
---
Sponsors
---
Links
Swiss organisations
---
Schweizerische Gesellschaft für Chirurgie (SGC SSC)
Arbeitsgemeinschaft für Qualitätssicherung in der Chirurgie AQC
Bundesamt für Gesundheit (BAG)
Schweizerische Gesellschaft für Gastroenterologie (SGG SSG)
Health Info Net (HIN)
Swiss interest group of medical doctors and scientists specializing in inflammatory bowel disease (IBDNet)
Schweizerische Aerztegesellschaft (FMH)
Schweizerische Akademie für medizinische Wissenschaften (SAMW)
Schweizerische Arbeitsgemeinschaft für Laserchirurgie (SALC)
Schweizerische Gesellschaft für Allgemeinchirurgie und Traumatologie SGACT
Schweizerische Gesellschaft für Anästhesiologie und Reanimation (SGAR)
Schweizerische Gesellschaft für Gynäkologie und Geburtshilfe (SGGG)
Schweizerische Gesellschaft für Kinderchirurgie
Schweizerische Gesellschaft für Notfall- und Rettungsmedizin (SGNOR)
Schweizerische Gesellschaft für Orthopädie (SGO)
Schweizerische Gesellschaft für plastische, wiederherstellende und aesthetische Chirurgie (plastic-surgery.ch)
Schweizerische Gesellschaft für die Prävention und Bekämpfung von Krankheiten des Magendarmtrakts und der Leber (gastromed-suisse.ch)
Schweizerische Gesellschaft für Ultraschall in der Medizin (SGUM)
Schweizerische Gesellschaft für Urologie (SGU)
Schweizerische Gesellschaft für Viszeralchirurgie (SGVC)
Schweizerischer Nationalfonds (SNF)
Schweizerischer Webverbund im Bereich Gastro- und Hepatologie (gho.ch)
Swiss Association for the Study of the Liver (SASL)
Verband Schweizerischer Assistenz- und Oberärzte (VSAO)
Schweizerische Gesellschaft für Gefässchirurgie (SGG)

International organisations
---
Deutsche Gesellschaft für Chirurgie (DGCH)
American College of Surgeons (FACS)
American Gastroenterological Association (AGA)
American Medical Association (AMA)
American Society of Colon and Rectal Surgeons (ASCRS)
American Society for Gastrointestinal Endoscopy (ASGE)
European Association of Endoscopic Surgery (EAES)
Hong Kong Society of Minimal Access Surgery (HKSMAS)
International Federation of Societies of Endoscopic Surgeons (IFSES)
Internationale Gesellschaft für Chirurgie (ISS/SIC)
International Society for Computer Aided Surgery (ISCAS)
National Institutes of Health (NIH)
Organisation mondiale de Gastroentérologie (OMGE)
Österreichische Gesellschaft für Chirurgie (ÖGCH)
Societa Italiana di Chiurgia (SIC)
Society of American Gastrointestinal Endoscopic Surgeons (SAGES)
Society of Laparoendoscopic Surgeons (SLS)
Society for Surgery of the Alimentary Tract (SSAT)
Society of University Surgeons (SUS)
United European Gastroenterology Federation (UEG)

---
Bylaws Swiss-MIS
1. Goal
Swiss-MIS (previously Schweizerische Arbeitsgemeinschaft für Laparoskpische und Thorakoskopische Chirurgie (SALTC)) is a scientific association according to Art. 60 ff ZGB based in Aarberg.
Its major task is the promotion of academic and practical issues of minimal-invasive Surgery, and education and training of of its members as well as Surgeons interested in this field.
Additionally, contact to societies with similar interest, should be provided and fostered.
2. Membership

Application for regular membership is open to surgeons with experience and/or interest in endoscopic surgery.
Application for honorary membership is open to regular members or persons and entities who make significant contribution in the field that Swiss-MIS is promoting.
Application for sponsor membership is open to any natural or legal person supporting the goal of the above-mentioned purpose of Swiss-MIS, including an annual minimal financial contribution (determined by the Board). Sponsor members do not have any rights or duties in the association, however they are allowed to attend meetings without voting rights.
Any regular member can become a free member when reaching the retirement age.
3. Admittance of members

Through majority vote, the Board decides on the admittance of new members. Applications are submitted to the President together with a CV and the names oftwo consultant surgeons working in Switzerland, as reference.
Honorary members as well as sponsor members are appointed by one or several regular board members trough unanimous election.
4. Resignation and exclusion

The membership expires in the following ways:
Through resignation with written notification to the Board
Through deletion on the membership list, if financial commitments toward Swiss-MIS are not fulfilled.
Through exclusion, which has been decided in a secret election during general meeting by three quarters of the present members entitled to vote. A statement of the reason is not mandatory
The membership of sponsor members expires after one year from the last contribution payment
5. General Meeting

The general meeting is the topmost body of the Swiss-MIS. The Board invites all members at least once a year to the general meeting. The invitation deadline is at least 14 days. The invitation includes agenda items concerning decisions, which have to be made. A general meeting can also be requested by a fifth of all regular members.
In special circumstances which make a physical assembly not or nearly impossible, the general meeting can be hold virtually as an online-meeting or decisions and votes can be made by a mailing procedure (post, E-Mail or electronic voting platforms). A virtual or online general meeting is feasible as long as all members do have access and login data.
During general meetings, which are held online or through mailing, invitations include the corresponding voting documents. The results from resolutions and elections are recorded.
At the general meeting, according to law and constitution, decisions are taken through straight majority, unless otherwise specified. Voting will be by show of hands. For the election to the Board, secret voting is eligible, if the board members or at least one tenth of the attending members do require it.
Sponsor members are welcome to attend general meetings without voting rights.
6. Board

The Board manages the business affairs of Swiss-MIS. The Board consists of regular members of Swiss-MIS. The Board is comprised of a President, a Vice-President, a Secretary and Assessors. During the general meeting, the election is performed by a straight majority of all present members, for a period of 3 years. No later than 9 years after, a board member is automatically dismissed from the Board. If there is no suitable replacement, the Board can make an application during the general meeting to extend the term of office of a board member for another 3 years, this has to be decided through majority vote (with the possibility of prolonging it for a maximum of 12 years). In exceptional circumstances, a yearly renewal of the term of office is possible. A re-election to the Board is possible after a waiting period of 3 years. The President is elected for a 2-years term of office.
If a board member does not attend the board meetings at least 50% during a financial year, the board member will automatically be dismissed from the Board after a 3-years term of office.
 7. Finances

During a general meeting, the membership fee is determined by a straight majority, requested by the Board.
Honorary members are exempt from the obligation to pay the fee. Equally, junior members (Assistenzärzte and Oberärzte without FMH-qualification) are exempt from the obligation to pay the fee in the financial year of their admission to Swiss-MIS.
For Swiss-MIS commitments, solely the association fund is liable. Leaving members do not have any entitlements of the association fund. Additionally, Swiss-MIS can be supported by donation and contributions.
8. Financial Auditor

Before publishing the annual financial statement, it has to be reviewed by at least one elected auditor, which has to be elected during the general meeting. The elected auditor is entitled to have access to the financial business and official documents at all times.
9. Changes to the statutes

Proposals on changes to the statutes need to be submitted to the President and must be sent to all members 6 weeks prior of a regular meeting. The general meeting decides upon through a two third majority.
10. Dissolution of the working Community

The Dissolution of Swiss-MIS can only be decided by consent of three quarters of all present members. The delivered agenda to the members should include proposals for a further use of the association fund.
The Statutes have been adopted by the foundation meeting of the Arbeitsgemeinschaft für Laparoskopische und Thorakoskopische Chirurgie on 27th of October 1988 in Aarberg.
Changes have been adopted in the annual general meetings on 09.06.2005, 16.05.2018 and 11.09.2020.