History
In 1988 the «Swiss Association for Laparoscopic and Thoracoscopic Surgery» (SALTS, or SALTC in German and ASCLT in French) was founded in Aarberg/BE by O. Braendli, U. Gasser, Ch. Klaiber, H. Leepin, R. Liechti, and H. B. Ris. It was the time of the pioneers in laparoscopy and the association played a major role in promoting the technique by organizing several conferences, workshops and courses and even by editing guidelines.
It gained notoriety by the creation and subsequent analysis of a prospective high quality Swiss registry starting in 1990 that included all laparoscopic cholecystectomies and thoracoscopic interventions. The collected data allowed for more than 25 publications, many of which in high impact journals.
In 2019, after more than 30-years of existence, following in depth reflections and numerous discussions, the executive board of the SALTS decided to revitalize the association by redefining its primary goals and reactivate its role in MIS in Switzerland, no longer as an expert club but as a collaborative platform for training and research.
SALTS/SALTC/ASCLT has been renamed to Swiss-MIS. The executive board was enlarged to 12 members and refreshed. A new logo and corporate identity was created and a new homepage has been built.
Swiss-MIS hosted on February 27-28, 2020 for the first time under this name, the «Dreiländertreffen in mini-invasive Chirurgie», a tripartite meeting organized annually and in turn by the national MIS society of one of the 3 German speaking countries. In a spirit of reinforcing the participation of the Swiss French, the meeting was held in Geneva, in English, together with the Association Suisse Romande de Chirurgie Coelioscopique (ASRCC) and the French MIS association (Société Française de Chirurgie Endoscopique, SFCE) as invited guest. Held just in time before the outbreak of the Covid crisis, it was a very successful meeting with over 180 participants and many high level international speakers.

We keep on with our educational activities, the well known hands-on Masterclasses and other courses, and we hope you will join us in an effort to diffuse MIS as much as possible in Switzerland!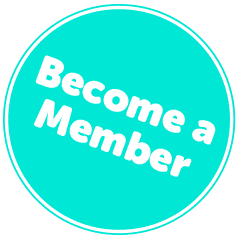 Yours sincerely

Prof. Dr. med. Dimitri Christoforidis
President of Swiss-MIS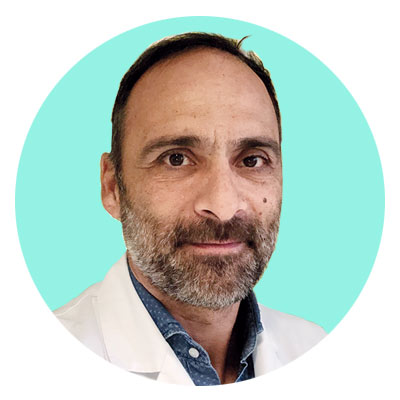 Presidents of the SALTS
---
D. Christoforidis (2019 -)
M. Adamina (2017 – 2019)
D. De Lorenzi (2015 – 2017)
G. Beldi (2013 – 2015)
D. Hahnloser (2011 – 2013)
A. Scheiwiller (2009 – 2011)
Th. Kocher (2007 – 2009)
M. Schäfer (2005 – 2007)
L. Krähenbühl (2002 – 2005)
H. Wehrli (2000 – 2002)
R. Schlumpf (1998 – 2000)
E. Frei (1996 – 1998)
Ch. Klaiber (1988 – 1996)
Honorary Members
---
Ehrenmitglied Andreas Anklin
Prof. Peter Buchmann
Prof. h.c K. Semm
Prof. J. Perissat
Prof. Ph. Mouret
Prof. Sir A. Cuschieri
Prof. Dr. F. Götz
Dr. Ch. Klaiber
PD Dr. Frei Edgar
Executive Board
---
---
Swiss-MIS Statuten (pdf, german)
Sponsors
---

Anklin AG
Arzt- und Spitalbedarf
Bodenmattstrasse 34
4153 Reinach
T+41 61 717 55 55

Medtronic
Talstrasse 9
3053 Münchenbuchsee
T +41 44 786 50 32

Treier Endoscopie AG
Kreuzmatt
6215 Beromünster
T +41 41 932 00 60
F +41 41 932 00 69
---
Links
Swiss organisations
---
Schweizerische Gesellschaft für Chirurgie (SGC SSC)
Arbeitsgemeinschaft für Qualitätssicherung in der Chirurgie AQC
Bundesamt für Gesundheit (BAG)
Schweizerische Gesellschaft für Gastroenterologie (SGG SSG)
Health Info Net (HIN)
Swiss interest group of medical doctors and scientists specializing in inflammatory bowel disease (IBDNet)
Schweizerische Aerztegesellschaft (FMH)
Schweizerische Akademie für medizinische Wissenschaften (SAMW)
Schweizerische Arbeitsgemeinschaft für Laserchirurgie (SALC)
Schweizerische Gesellschaft für Allgemeinchirurgie und Traumatologie SGACT
Schweizerische Gesellschaft für Anästhesiologie und Reanimation (SGAR)
Schweizerische Gesellschaft für Gynäkologie und Geburtshilfe (SGGG)
Schweizerische Gesellschaft für Kinderchirurgie
Schweizerische Gesellschaft für Notfall- und Rettungsmedizin (SGNOR)
Schweizerische Gesellschaft für Orthopädie (SGO)
Schweizerische Gesellschaft für plastische, wiederherstellende und aesthetische Chirurgie (plastic-surgery.ch)
Schweizerische Gesellschaft für die Prävention und Bekämpfung von Krankheiten des Magendarmtrakts und der Leber (gastromed-suisse.ch)
Schweizerische Gesellschaft für Ultraschall in der Medizin (SGUM)
Schweizerische Gesellschaft für Urologie (SGU)
Schweizerische Gesellschaft für Viszeralchirurgie (SGVC)
Schweizerischer Nationalfonds (SNF)
Schweizerischer Webverbund im Bereich Gastro- und Hepatologie (gho.ch)
Swiss Association for the Study of the Liver (SASL)
Verband Schweizerischer Assistenz- und Oberärzte (VSAO)
Schweizerische Gesellschaft für Gefässchirurgie (SGG)

International organisations
---
Deutsche Gesellschaft für Chirurgie (DGCH)
American College of Surgeons (FACS)
American Gastroenterological Association (AGA)
American Medical Association (AMA)
American Society of Colon and Rectal Surgeons (ASCRS)
American Society for Gastrointestinal Endoscopy (ASGE)
European Association of Endoscopic Surgery (EAES)
Hong Kong Society of Minimal Access Surgery (HKSMAS)
International Federation of Societies of Endoscopic Surgeons (IFSES)
Internationale Gesellschaft für Chirurgie (ISS/SIC)
International Society for Computer Aided Surgery (ISCAS)
National Institutes of Health (NIH)
Organisation mondiale de Gastroentérologie (OMGE)
Österreichische Gesellschaft für Chirurgie (ÖGCH)
Societa Italiana di Chiurgia (SIC)
Society of American Gastrointestinal Endoscopic Surgeons (SAGES)
Society of Laparoendoscopic Surgeons (SLS)
Society for Surgery of the Alimentary Tract (SSAT)
Society of University Surgeons (SUS)
United European Gastroenterology Federation (UEG)