The Minimal Invasive Surgery Associations of Switzerland (Swiss-MIS, former SALTC), Germany (DGAV-CAMIC) and Austria (AMIC) announce:
The 18th Tripartite Meeting in Minimal Invasive Surgery (Dreiländertreffen)
Program Highlights:
flash sessions on novelties
in all disciplines of minimal invasive surgery
updates and state of the art lectures
by international eminent speakers
4 nations-expert panel discussion
of clinical cases with interactive audience voting system
keynote lectures
on hot topics in surgery
best minimal inva­­­sive surgery
video competition: presentations & prizes
Welcome to the 18th Tripartite Meeting
---
In the scientific program, we repropose the popular ASRCC «Flash session: new and hot in MIS», and the traditional «Best MIS video award». As per «Drei­ländertreffen» practice, eminent speakers from Germany, Austria, and Switzerland were selected to talk on hot topics. This year we also invited French and other international opinion leaders to share their experience with us. We wanted to have an interactive meeting and benefit at most from this international get together, so we organized case presentations where international experts will confront their opinions on controversial clinical scenarios. Finally, we added talks that relate to a more philosophical dimension of our practice, such as surgeons' quality of life, integrated multidisciplinarity, artificial intelligence, or the quest of simplicity in surgery. The result is an exciting scientific pro­gram that we truly hope you will enjoy.
Last but not least, we will have the opportunity to enjoy a very nice social evening at the ICEBERGUES on the borders of lake Geneva. On behalf of the organizing and scientific committee, welcome again in Geneva!
Yours sincerely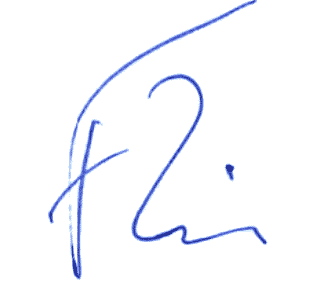 Prof. Dimitri Christoforidis, President of Swiss-MIS and Prof. Frédéric Ris, President of ARSCC
The Program
Thursday, 27 February 2020
Time
Subject
Speaker
Moderator
8:15
Opening and welcome words from president(s)
F. Ris & D. Christoforidis
8:30
ASRCC Flash sessions: new and hot in MIS
Gynecology
Urology
HBP
Colorectal
Parietology
J. Dubuisson (Geneva)
Ch. Iselin (Geneva)
C. Oberkofler (Zurich)
D. Hahnloser (Lausanne)
U. Dietz (Olten)
P. Fournier
I. Fournier
9:30
Multidisciplinary session: endometriosis
Shaving vs. resection for rectal involvement
Management of ureter involvement
Fertility after pelvic surgery
M. Müller (Bern)
G. Wirth (Geneva)
N. Pluchino (Geneva)
A. Saadi
P. Petignat
10:15
Coffee break
10:45
Keynote lecture:
«Lessons learned from running an integrated multidisciplinary department»
D. Candinas (Bern)
Intro by J. Lavanchy
11:15
COLORECTAL SESSION
TaTME: where we stand in 2020
Standardized minimal invasive right hemicolectomy with CME:
concept of the German CME group
Low impact colorectal surgery
M. Adamina (Winterthur)
A. Türler (Bonn)C. De Chaisemartin (Marseille)
Ch. Wullstein, W. Brunner, F. Herbst
12:00
Innovation lecture:
Single port robotics: first experiences with the Da Vinci SP robot
J. Nordenstam (Chicago)
Intro by D. Christoforidis
12:30
Short 3x CR case presentations to expert panel
– Oncological
– Anastomosis
– IBD

N. Cerasani (Bonn)
C. Vallet (Lausanne)
F. Mongelli (Lugano)
D. Christoforidis
EXPERT PANEL:
C. De Chaisemartin,
A. Tuerler, F. Herbst,
J. Nordenstam, N. Buchs
13:00
Lunch Break
14:00
HBP SESSION
MIS for necrotizing pancreatitis
MIS pancreas resection
What does MIS bring to HBP surgery
Re-do MIS liver surgery: tips & tricks
ERAS in HBP surgery
R. Függer (Linz)
T. Keck (Lübeck)
Ch. Toso (Geneva)
D. Fuks (Paris)
E. Melloul (Lausanne)
N. Halkic, K. Kaczirek,
T. Keck
15:30
Short 3x HBP case presentations to expert panel
case 1
case 2
case 3


C. Oberkofler (Zurich)
K. Kobayashi (Lausanne)
A. Peloso (Geneva)

E. Uldry
EXPERT PANEL:
N. Halkic, K. Kaczireck, T. Keck, D. Fuks
16:00
Coffee break
16:30
Keynote lecture:
Life-work balance for surgeons
R. Mittermair (Klagenfurt)
Intro by F. Ris
16:50
Complications session
Have we learned to measure complications yet?
Novelties in managing complications with MIS
— Upper GI/bariatrics
— HBP: the biliary fistula
D. Vetter (Zurich)

R. Pescaru (Canada)
K. Kaczirek (Wien)

R. Kraus, A. Shamiyeh, B. Müller
17:40
Keynote lecture:
Artificial intelligence in Surgery
L. Maier-Hein (Heidelberg)
Intro by J. Lavanchy
18:00
Best video award session – ALA surgery platform
Video 1
Video 2
Video 3
Video 4
Video 5
Public vote and award (jury and public prize)
E. Magne, F. Ris, D. Christoforidis, A. Türler, R. Mittermair
18:30
End of 1st day
19:30
Conference Dinner
Friday, 28 February 2020
Time
Subject
Speaker
Moderator
8:30
UPPER GI & BARIATRICS SESSION
Paraesophageal hernia: is the mesh controversy over?
Bariatrics novelties/controversies
Robotic esofageal surgery
Laparoscopic vs. Open oncological gastrectomy
E. Magne (Bordeaux)
Y. Borbély (Bern)
P. Grimmiger (Mainz)
B. Müller (Heidelberg)
R. Pescarus, G. Prager, Ch. Wullstein, S. Moenig
10:00
Short 3x Upper GI case presentations to expert panel
— bariatric case
— upper GI case
— upper GI case
K. Linke (Clarunis)
M. Chevalley (HUG)
G. Peros (Kantonsspital Winterthur)
Ch. Gutschow
EXPERT PANEL:
R. Pescarus, G. Prager, Ch. Wullstein,
S. Moenig, E. Magne
10:30
Coffee break
11:00
Keynote lecture:
The quest for simplicity in surgery
P. Majno-Hürst (Lugano)
Intro by D. Christoforidis
11:20
HERNIA SESSION
Component separation techniques: open surgery
component separation techniques: MIS
Iguinal hernia : mesh fixation controversies
Robotic hernia repair
M. Garcia Ureña (Madrid)
L. Jörgensen (Kopenhagen)
K. Zarras (Düsseldorf)
Y. Kudsi (Boston)
Ph. Kirchhoff, A. Buia, H. Weiss
12:30
Lunch break
13:30
Keynote lecture:
Management of the occlusive colorectal cancer: lessons learned from the AFC database
D. Mege (Marseille)
Intro by F. Ris
13:50
Surgical training in MIS in 4 European countries: systems, challenges and opportunities for growth and exchange
France
Germany
Austria
Switzerland
Discussion/Comment
D. Fuks (Paris)
F. Nickel (Heidelberg)
Ch. Pizzera (Graz)
H. Misteli (Uster)
D. Hahnloser (Lausanne)
U. Dietz, B. Müller, R. Mittermair, C. De Chaisemartin
14:30
Keynote lecture:
The transoral thyroidectomy: where we stand
J. Vidal-Fortuny (Geneva/Sion)
Intro by F. Ris
14:50
Coffee break
15:10
Video session MIS in emergency: tips & tricks
Peritonitis and post-op septic complications
Internal hernia post bariatric surgery
The rotten cholecystitis
Small bowel occlusion
Upper GI perforation
Incarcerated hernia
A. Buia (Langen)
F. Garofalo (Lugano)
A. Shamiyeh (Linz)
C. Benecke (Lübeck)
G. Prager (Wien)
J. Lavanchy (Bern)
D. De Lorenzi,
B. Müller, F. Herbst
16:30
Meeting Closure
F. Ris & D. Christoforidis
Swiss-MIS ASRCC Video Award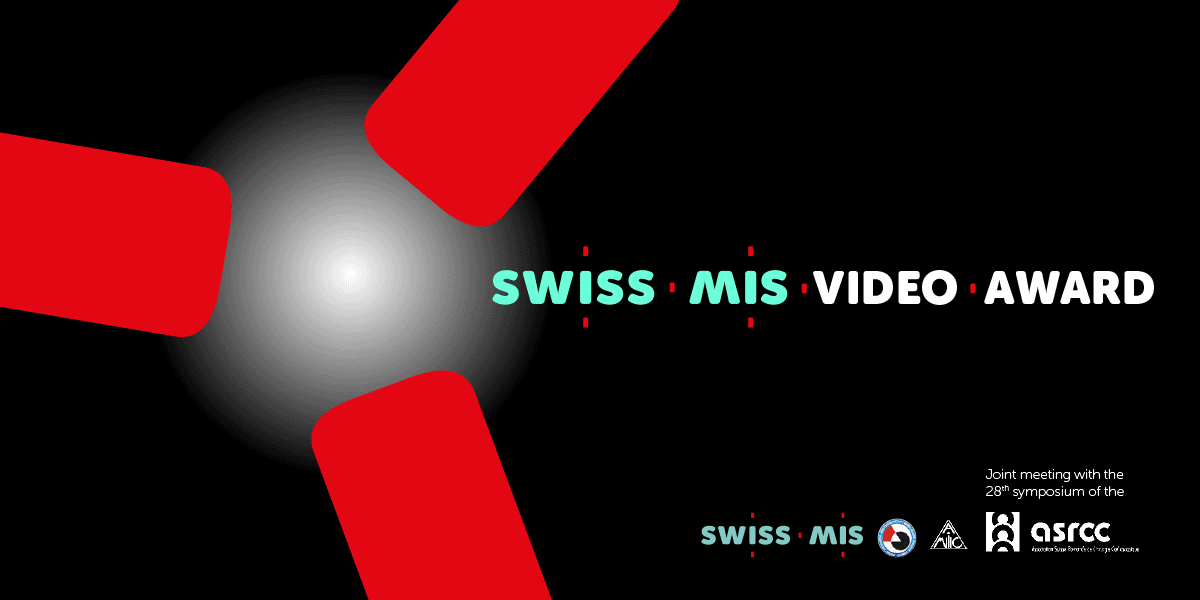 Submission
for the best video in minimal invasive surgery award at the Geneva Tripartite meeting by Swiss-MIS and
ASRCC
is open now.
Submit your Video
maximum length 5 Min., no sound with a short description on https://ala.surgery until 9th of February 2020.
The best 5 videos
will be selected for presentation at the meeting and the winner will get 1'000.- CHF, the 2nd Prize is 300,- CHF and the 3rd 150,- CHF.
Participants
first author and video creator must be max 40 years old. No prize will be given if the video author is not present at the meeting.